RVUSD Welcomes All Employees to 2019-20 School Year​
Emily Davis
Monday, August 12, 2019
RVUSD Welcomes All Employees to 2019-20 School Year
All RVUSD Team members gathered at the Friedman Center on Thursday, August 8 for an annual gathering welcoming staff back, celebrating employment milestones, and setting the stage for a year focused on teaching and learning.
After Cynthia Evers, the RVUSD board president welcomed the staff, Superintendent Tracy Smith kicked off the 2019-20 school year with a keynote speech about teamwork and how every member of the RVUST (Rincon Valley Union Schools Team) is vital to the important work we do to serve our students.
RVUTA president, Samantha Tuor, and CSEA president, Thomas Hagle, each welcomed the staff back and introduced their respective union boards. RVEF's Megan Fonseca welcomed everyone and shared how to help with the mission of the Education Foundation.

District Traditions
Teachers who were made permanent for this school year were given commemorative apples to welcome them as tenured employees. Congratulations!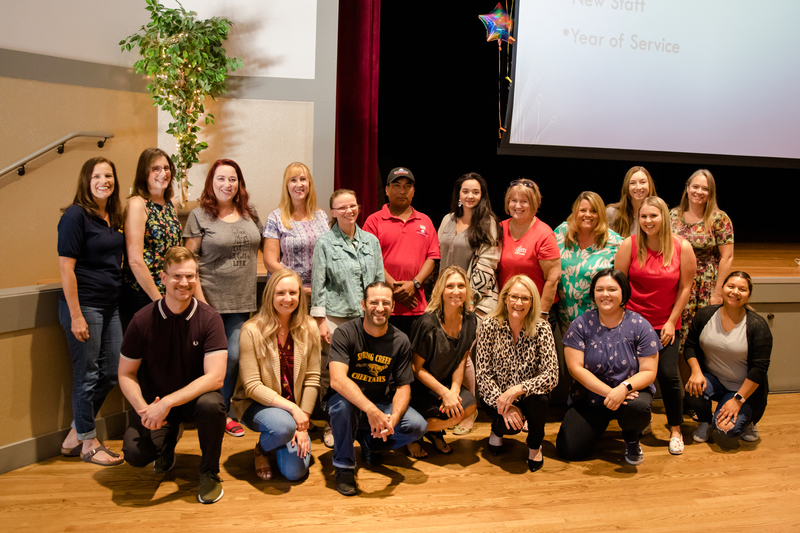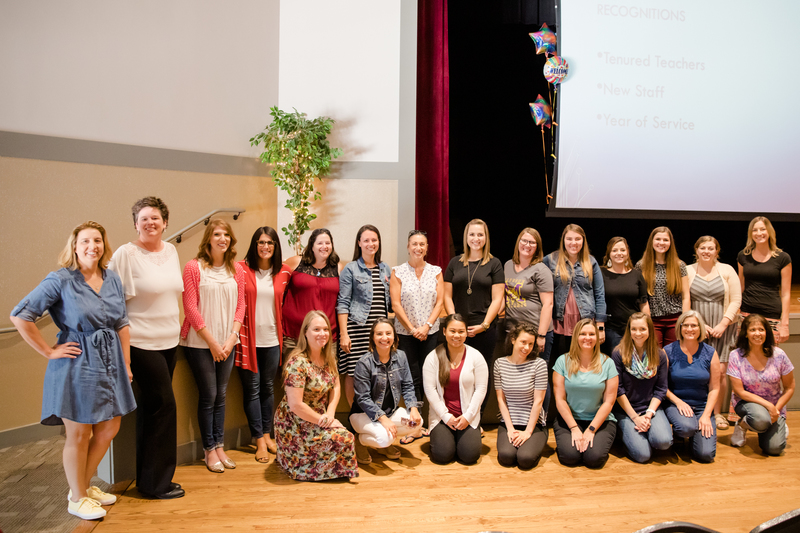 New employees were welcomed by their administrators, they didn't all fit in one picture!

A longstanding tradition was upheld, staff members were awarded with longevity pins and honored for their milestones as RVUSD employees.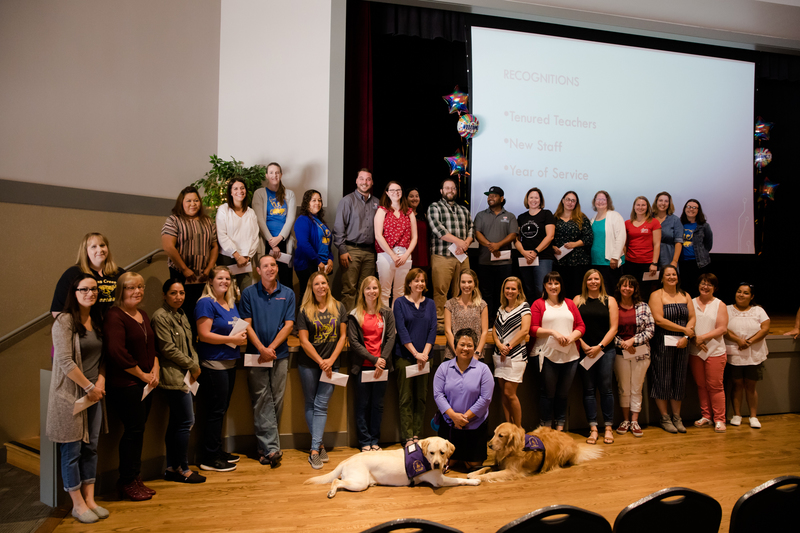 Five Year Employees
Ten Year Employees
Fifteen Year Employees
Twenty Year Employees
Twenty Five Year Employees
Thirty Year Employee With Board President and Superintendent
A fun culminating game matched administrators to lucky staff who found photos under their chairs. Prizes and silly photos followed.