Rincon Valley Charter School Matanzas Campus
1687 Yulupa Avenue
Santa Rosa, CA 95405
Phone: (707) 308-3600
Fax: (707) 528-8027
Facebook: Click Here
RVCS is a free public charter school. However, you must apply to attend. Use the link above to complete and submit your online application. The application window is open from October 22, 2018 to November 30, 2018.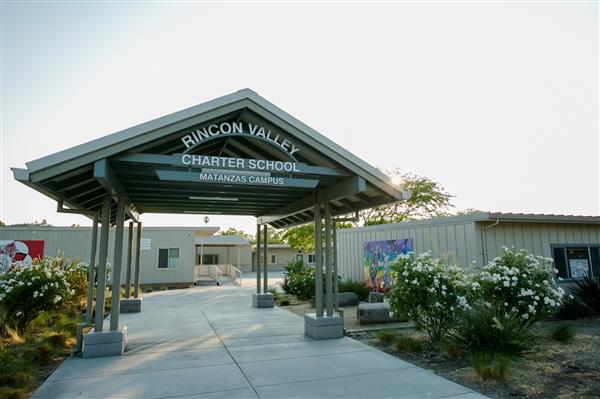 The Rincon Valley Charter School pursues excellence in middle school education where students are self-motivated, competent, lifelong learners who hold themselves to high academic and personal standards within a student-centered environment, emphasizing a challenging core curriculum.
The vision of the Rincon Valley Charter School is to provide a unique educational program for students who are seeking a rigorous core academic program based upon the California state content standards. We provide an engaging educational experience with a focus on Project-Based-Learning that infuses technology, creative expression, and critical thinking into every lesson to support the intellectual, physical, social, and emotional development of a 21st century student.
A 21st century learner needs:
To be academically capable, able to think creatively, make sound decisions, solve problems, and possess scholarly attributes.

To have a deep understanding of the humanities, sciences, and arts.

To be capable of using technology as a tool in the pursuit of continued learning.

To be an exceptional communicator; one who possesses superb skills in many forms of communication.

To be capable of establishing and completing long and short-term goals.

To possess the attributes of responsibility, citizenship, sociability, diligence, civility, integrity, and honesty.
Attributes of an educated person in the 21st century include:
Being literate

Being competent in oral, written, and visual communication

Understanding the scientific process

Understanding historical foundations and being able to apply them to modern civilization

Understanding of the mathematical process

The ability to think critically, creatively, analytically, and logically

The ability to gather, organize, and present information

The ability to critically interpret data from multiple resources

The ability to set and achieve academic goals individually as well as collectively

The ability to communicate and collaborate in a group setting
EDUCATIONAL PHILOSOPHY
Learning best occurs for adolescents when they are involved with issues they regard as important and that have meaning in their own lives. In order to be successful in learning, students need to:
Recognize and acknowledge global diversity

Explore and apply ideas such as fairness, equity, and justice to the world around them

Be actively involved in their learning

Engage in interactive learning opportunities within the community

Be provided with opportunities for differentiated learning

Engage in multiple levels of questioning and thinking

Engage in editing and revision based on feedback to finalize work

Access, evaluate, and incorporate information using technology

Engage in metacognition

Experience high expectations from adults in their lives and be provided with the support needed to achieve those high expectations