RVUSD Families, The goal of Rincon Valley Union School District is to ensure a safe return to school for all students and staff. Please click on the link below to view our COVID-19 Parent Handbook. COVID-19 Parent Handbook:
http://bit.ly/2Pck7hH

Happy Friday and Happy End of Trimester 2! Students will be receiving an email from their new elective teacher this weekend. If they do not get an email by Monday morning, please contact the school office to get Zoom information for your student's new class.

RVUSD Families, Please see the link below regarding the RVUSD Friday Family Update as of 2/19/2021. Update:
http://bit.ly/3s9iU8Z


Good morning! Students will be attending periods 4,5, & 6 today. Have a wonderful day!

Hurray - it's Friday! This is a good time to remind your students to shut down their computers (not just close the lid but actually power it down) daily so that the computers can get the updates they need upon restart. Plus, it's really satisfying to shut down your computer at the end of the week as a signal that we are done with the week!

Join us for Monthly Zoom Movie Night tonight at 5 pm. Now showing - "Wonder". Bring a snack to Zoom and enjoy!
https://rvusd.zoom.us/j/96871827417
? pwd=Wm9BVzJjazl4ZFYxUXY1aTAzcVdTZz09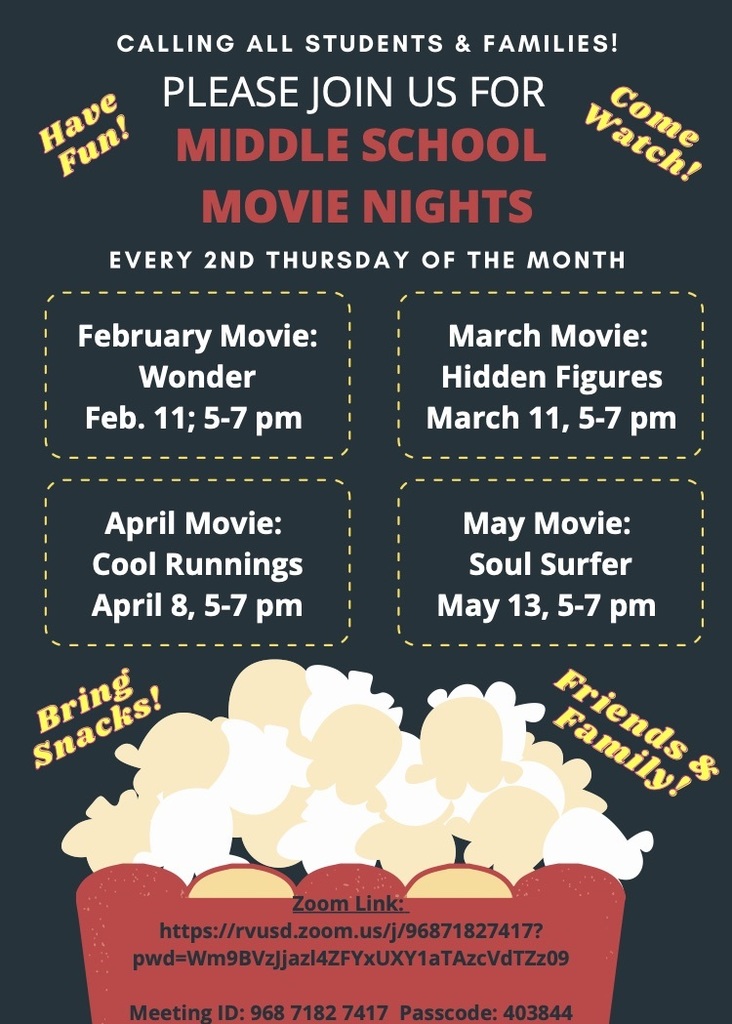 Dear RVUSD Community, Here is the link for tonights board meeting.
https://rvusd.zoom.us/j/92346101062
The link in the agenda requires copying and pasting and clicking will not work.

1st-6th grade online registration starts today, February 9th. Visit our website for more information at
www.rvusd.org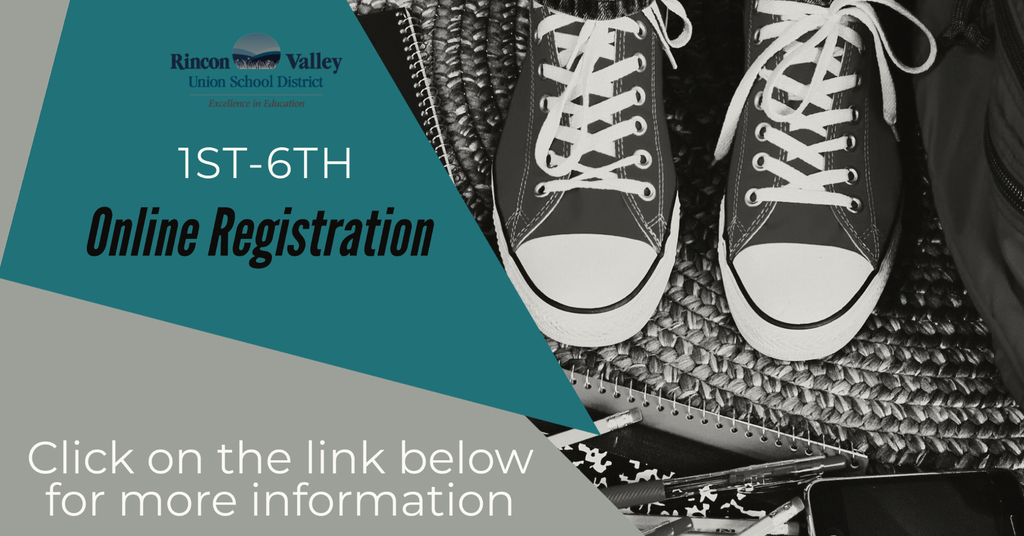 Game Night Starts in 30 minutes! Students can find links to all the game rooms on PowerSchool. See you there!

So many fun things today! Wear your RVCS gear for Spirit Day today in 4th period and then come to Game Night tonight at 6 pm!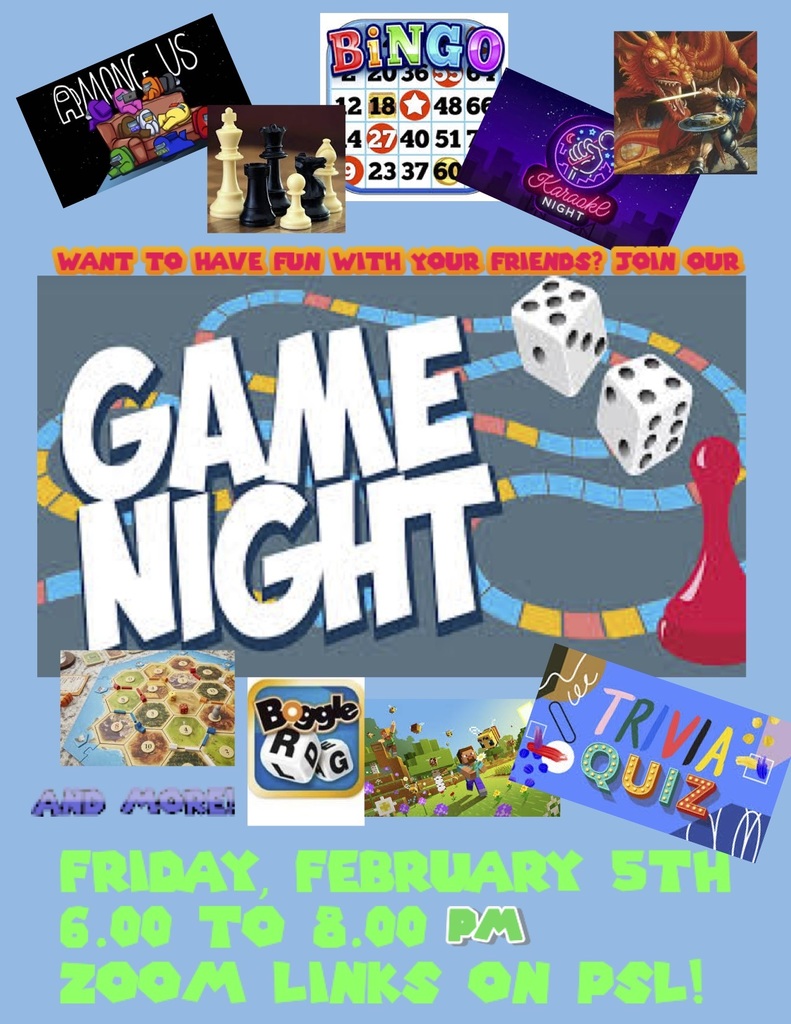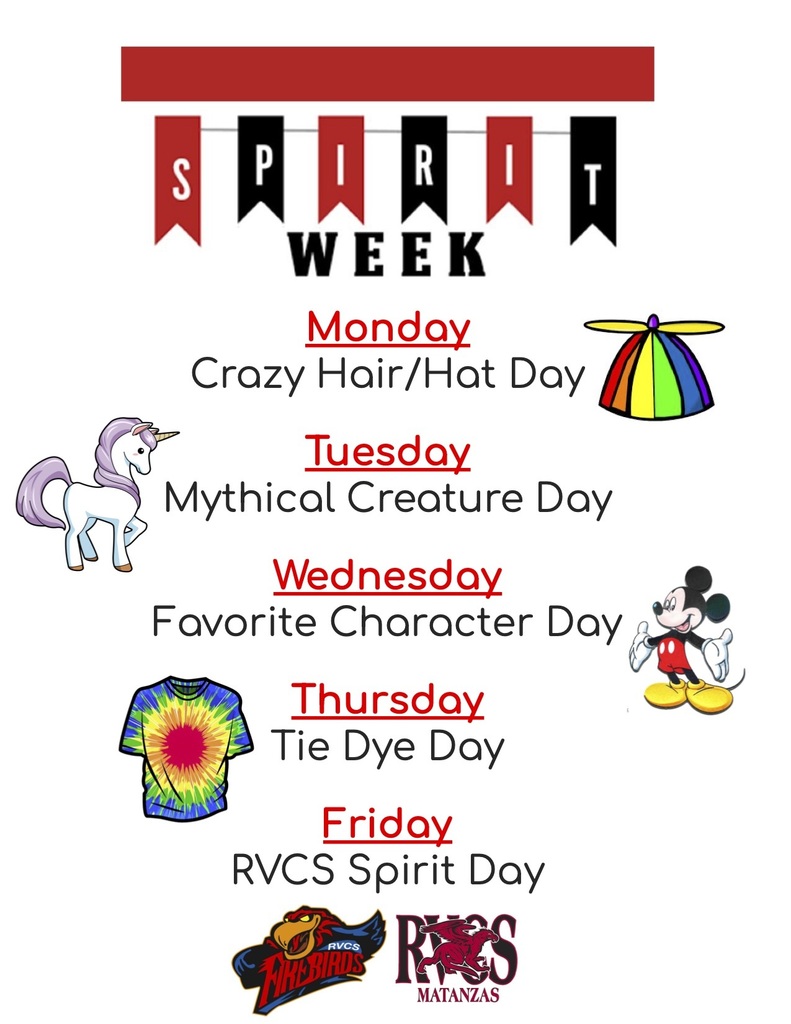 Thursday of Spirit Week means Tie Dye! Show your 1st period teacher your best tie dye gear!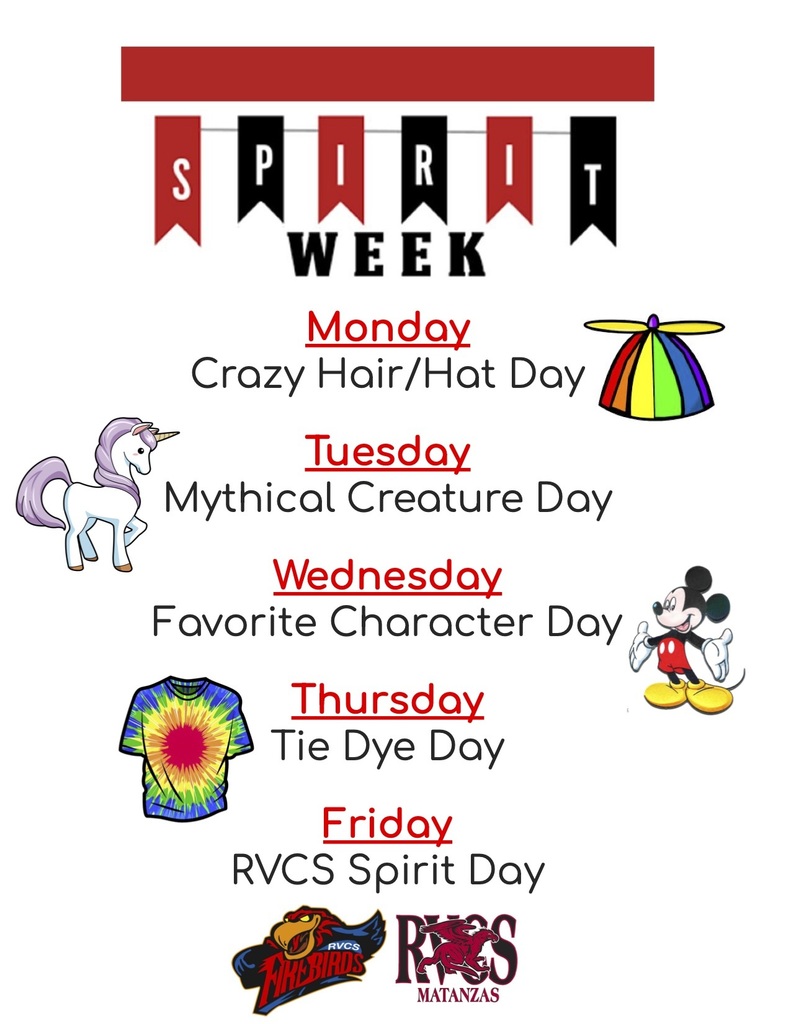 Looking to enroll your child with RVUSD? Join us for our incoming parent meeting to learn more about our schools and meet our Principals! Click on the link for more information:
http://bit.ly/3cCVIeV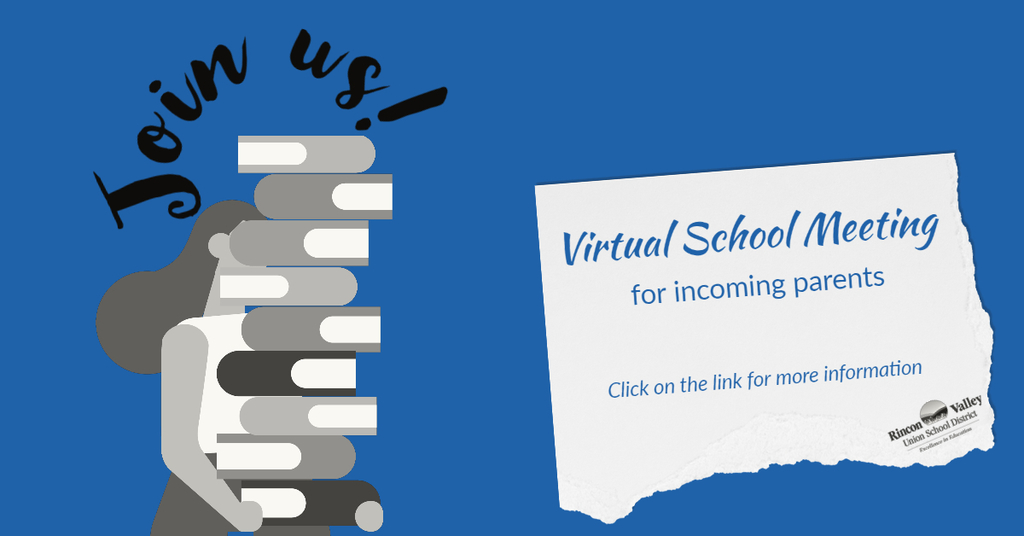 Spirit Day Tuesday - Mythical Creature day! T-shirts, headbands, masks - show us your favorite mythical creature today during 4th period!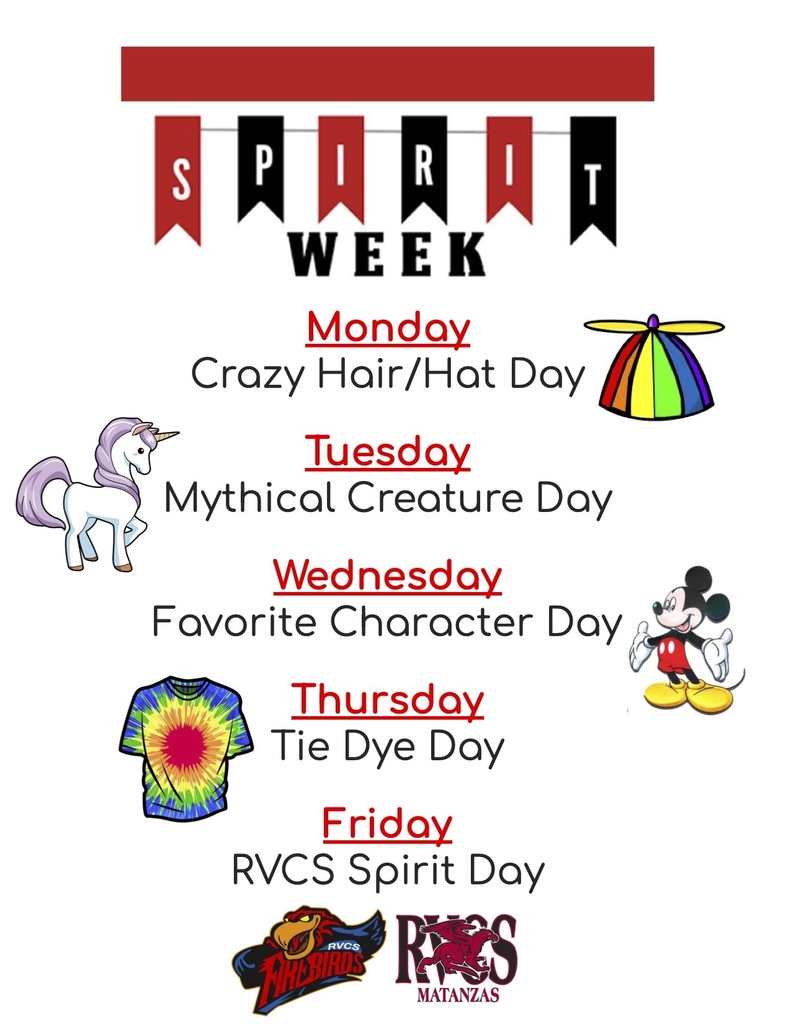 Day three of Spirit Week - Dress up with your favorite movie, book, or story character for Advocacy!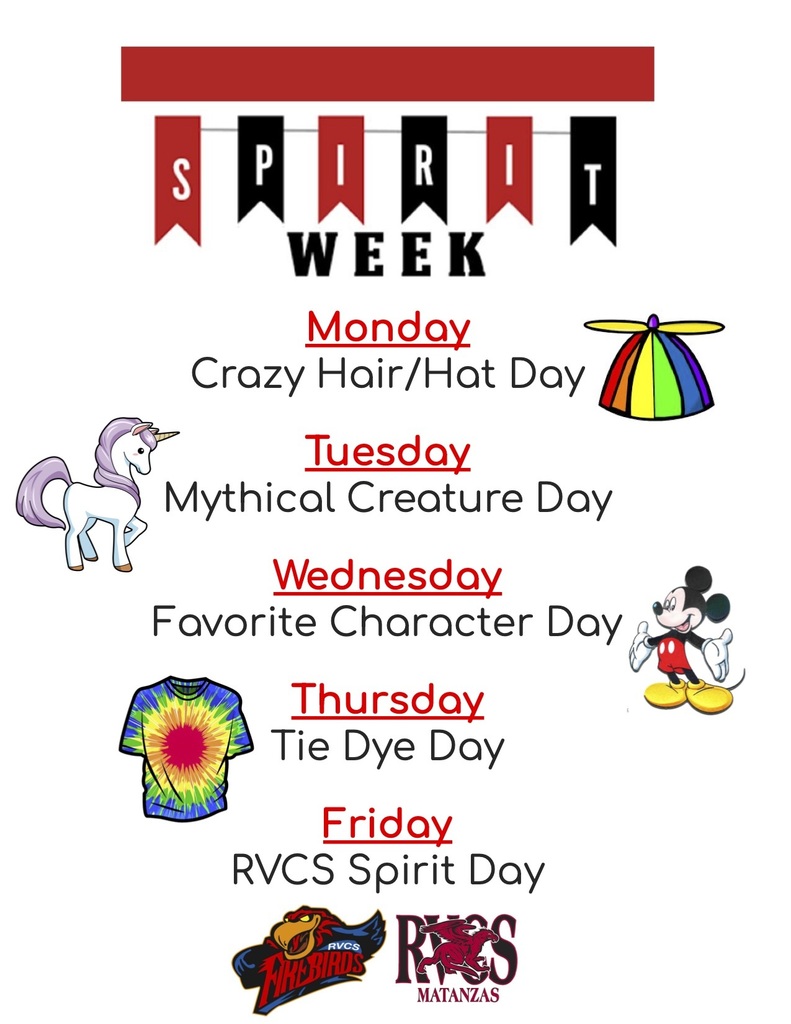 Dear RVUSD Community, The RVUSD parent technology information night is February 4th at 6:30 pm. We look forward to sharing some additional tips to help with remote learning and hearing from you during a live Q&A after a short presentation. The Zoom link is included below and can be found at RVUSD.org as well. Zoom Link: bit.ly/RVUSD-Tech-Forum

Registering a new student for TK or Kindergarten? Priority registration ends Friday! Visit our website at
www.rvusd.org
for more information.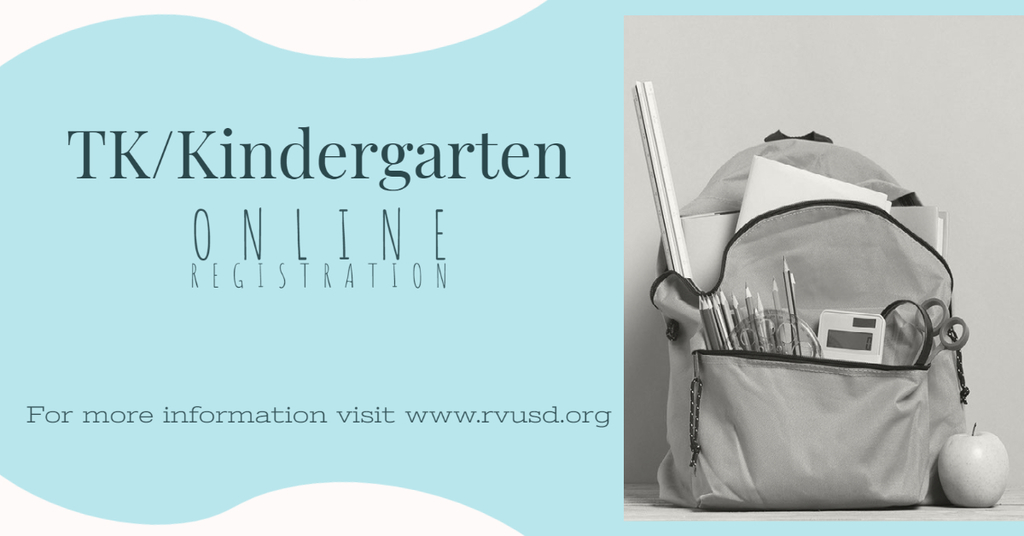 Big shout out to all our School Counselors! Happy National School Counselor Week! THANK YOU!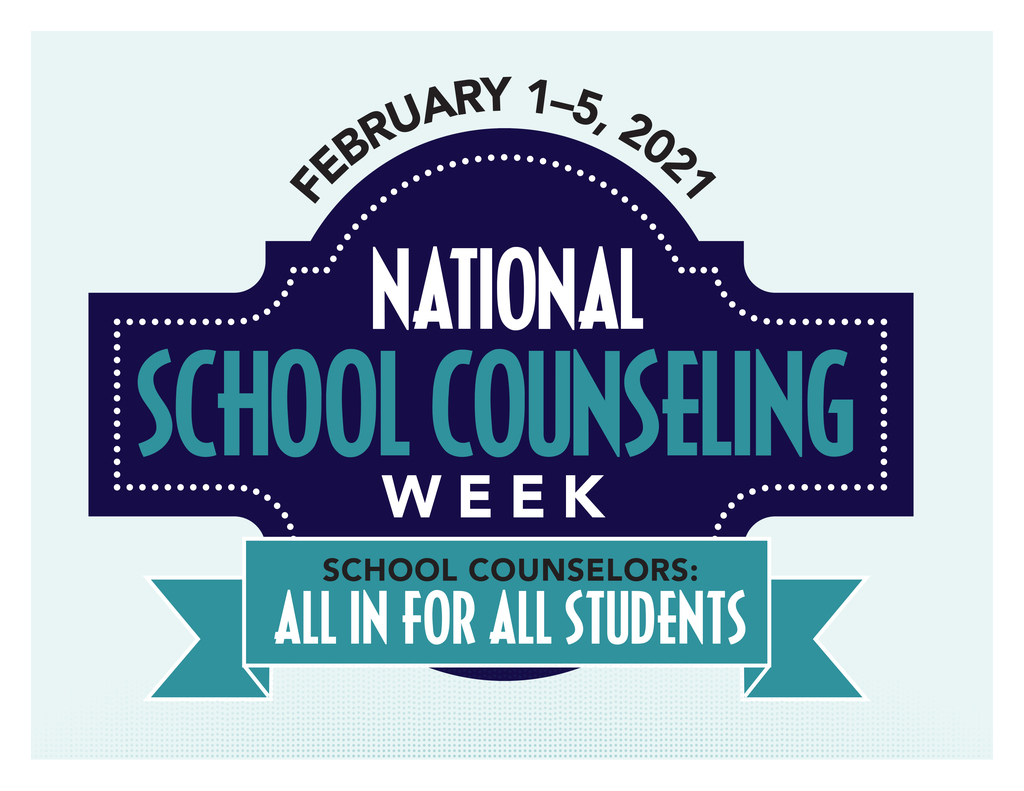 Spirit week begins today - Wear your best crazy hat or hairstyle to 1st period!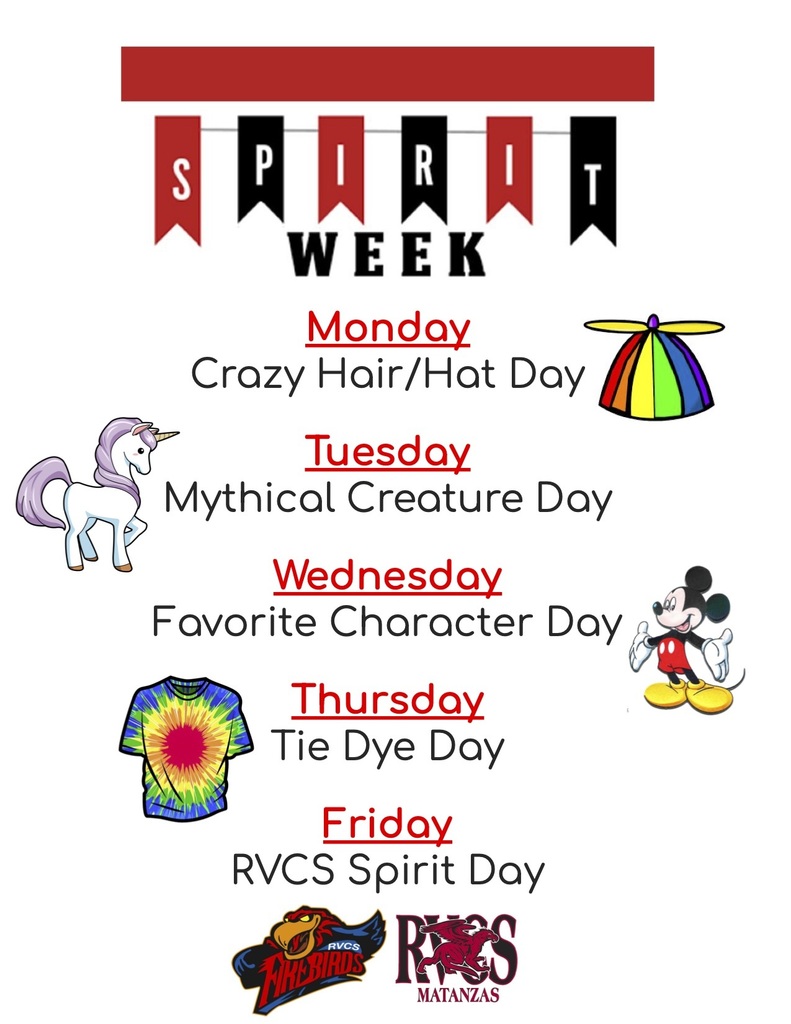 Spirit Week is next week! Dress out for your first class each day to be entered into drawings for prizes! The Advo class with the most students dressed out each day wins a special prize!