EDIT MAIN
Watch your child bloom!
Rincon Valley USD provides a safe and nurturing environment that emphasizes….
Confidence
Academic success
High expectations
A strong connection with the home
Technology as a tool for learning
Respect for self and others
The ability to work collaboratively within diverse groups
The application of learned concepts to everyday life ....FOR ALL STUDENTS.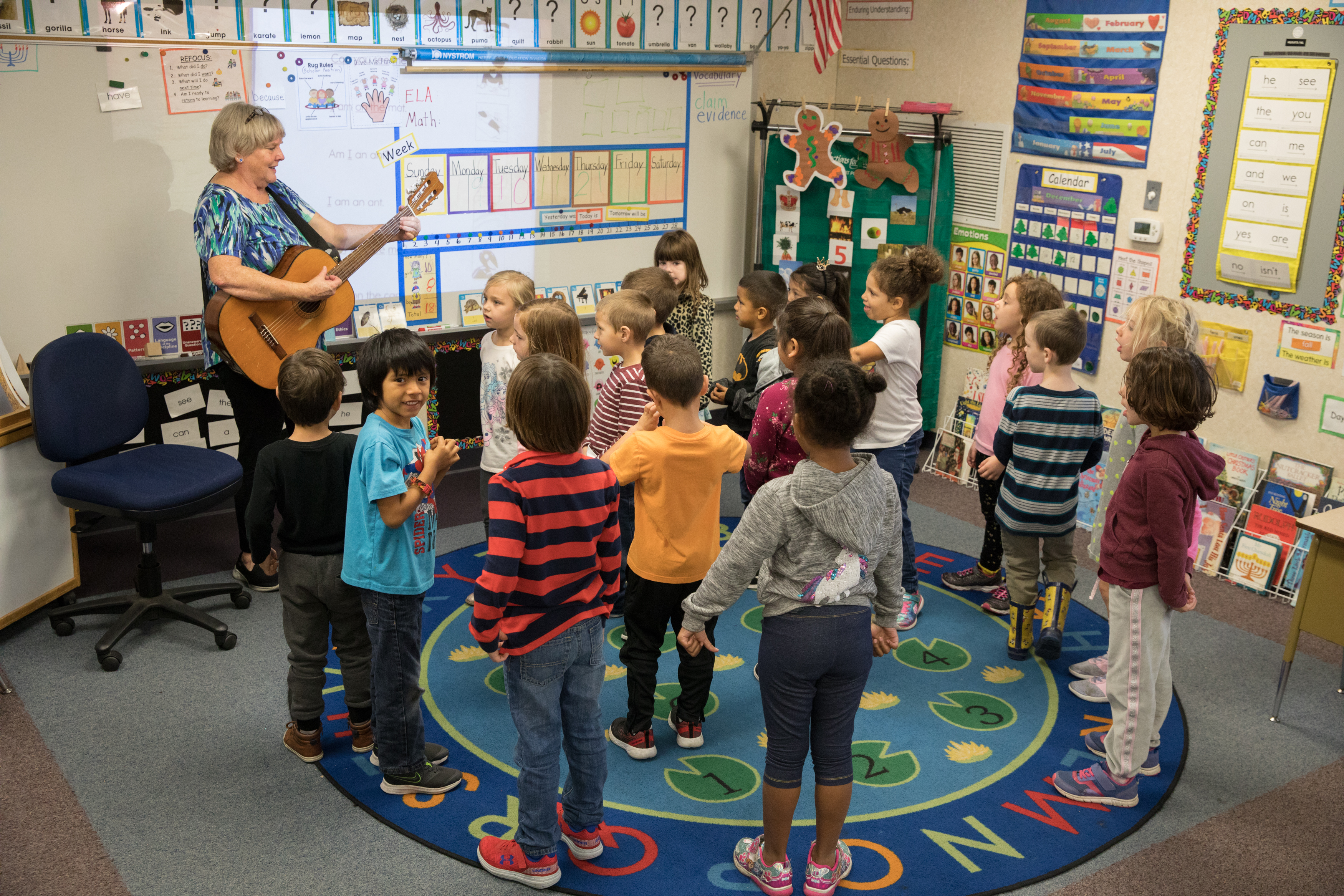 Full Day Kindergarten: Students learn all day in Rincon Valley schools!
They are given the gift of time to maximize their learning potential.
Math: Counting, sorting, patterning, shapes and simple addition help students build skills that lead to complex mathematical understanding in later years. Problem solving and reasoning are taught to bring concepts from the abstract to the concrete.
Language Arts: Students learn the building blocks of reading and writing through our adopted reading program, "Benchmark Advance." Phonics and literature are used to instill confidence, a love of reading, and learning through reading.
Art: Through the Rincon Valley Art Docent program, students are given the opportunity to learn art appreciation and participate in specially designed hands-on art lessons.
Music: Each class visits a music teacher weekly for rhythm activities, dance, songs and beginning musical theory. Classroom music is also an important part of the day.
Science: Each campus has a Rincon Valley Educational Foundation funded science lab which allows an easy connection to the science curriculum
Technology: Student devices are available for use in each classroom. Students access Waterford Early Reading in their classrooms. This program supplements the daily phonics instruction. They also have access to the school computer lab.
Library: Students learn library skills and have the opportunity to check out books during their weekly visit to the library.
Physical Education: Weekly visits to our PE instructor build large muscles, develop balance and stability, teach body awareness and spatial orientation. Sharing and taking turns is also emphasized.
RVUSD IS NOW ACCEPTING APPLICATIONS FOR TK AND K FOR OUT OF DISTRICT STUDENTS
See Transfer Information Page for out-of-district application process.
Registration packets for resident students are available at each school site at the end of January. When picking up your packet, please bring your child's birth certificate, immunization record and proof or residency (PG&E or uility bill) to confirm student eligibility. Once completed, registration packets should be returned to the school site. Each registration packet is checked for completion and will be date stamped upon verification. Priority is given to siblings of existing RVUSD students and families who live within our boundaries.
THE PARENT OR GUARDIAN MUST PRESENT THE FOLLOWING DOCUMENTS UPON REGISTERING A CHILD:
Copy of one of the following: Birth Certificate, Baptismal Certificate, Passport
Copy of most recent immunization records
Proof of address (utility bill)
Photo I.D.
Copy of IEP, if applicable
QUESTIONS?
For questions regarding registration, please contact Cindy Mendenhall, Assistant to the Superintendent at (707) 542-7375 ext. 4118. or cmendenhall@rvusd.org.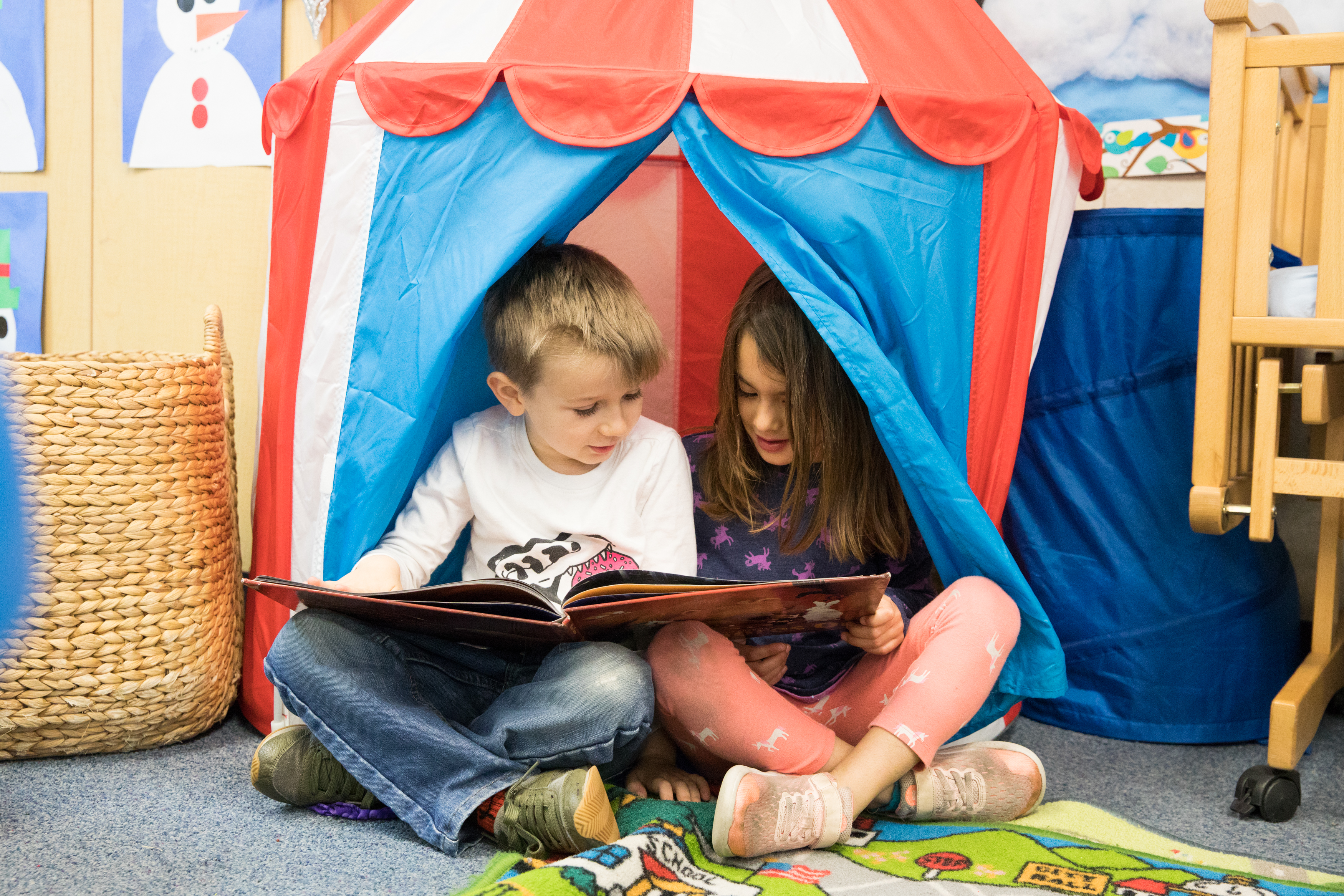 TRANSITIONAL KINDERGARTEN PLACEMENT
Transitional Kindergarten (KinderBridge) is a full-day program for children who have their fifth birthday between September 2nd and December 2nd. Class size will depend on enrollment, but will not exceed 20 students per class. This program requires a two year commitment. All students admitted to the program will be continued to regular kindergarten for the subsequent school year. At this time, classes will be held at Spring Creek Elementary, Madrone Elementary, and Francis Binkley Elementary. If your child attends a class that is not at your resident school, they will be able to return to the resident school for kindergarten the following year. All students entering Transitional Kindergarten will be assessed by staff during our kindergarten screening to assist with placement.
| Student Resident School | Transitional Kindergarten Placement |
| --- | --- |
| Austin Creek Elementary School | Madrone Transitional Kindergarten |
| Douglas Whited Elementary School | Francis Binkley Transitional Kindergarten |
| Francis Binkley Elementary School | Francis Binkley Transitional Kindergarten |
| Madrone Elementary School | Madrone Transitional Kindergarten |
| Spring Creek Elementary School | Spring Creek Transitional Kindergarten |
| Sequoia Elementary School | Madrone Transitional Kindergarten |
| Village Elementary School | Spring Creek Transitional Kindergarten |