WELCOME TO AUSTIN CREEK ELEMENTARY SCHOOL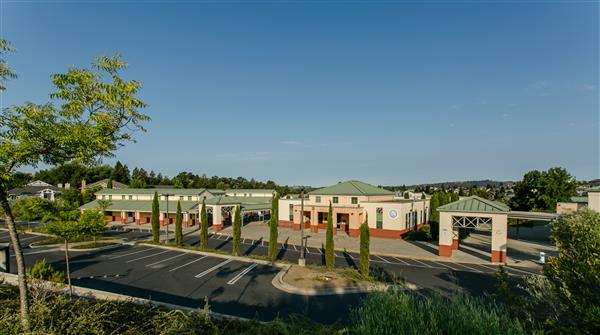 Here is our interactive Kinder Tour Slideshow
Here every child, parent, teacher, support staff and community member is a learner and a leader. Students serve as Student Council leaders, cross-age tutors, Life Skill leaders, and Problem Solvers. Parents are involved in the school, serving as volunteers, instructional resources, and leaders in the Parents Club and the School Site Council. The staff provides powerful learning experiences in the classroom and nurtures the whole child. Staff members serve as leaders and learners through peer coaching, providing staff development, becoming collaborative problem solvers and decision-makers with our school and our district, by seeking new instructional strategies, developing curriculum, and by perfecting the craft and technical skills of teaching. Community members support our campus by sharing resources aiding instruction, and serving as a partner with our school.
Austin Creek is the newest school in the Rincon Valley Union School District. This state-of-the-art elementary school was conceived as a "Mediterranean Village" with classroom buildings oriented around individual courtyards. Construction was completed in the fall of 2000. The school site is adjacent to a 7.59-acre neighborhood city park. With a joint-use agreement, the combined district and city properties provide an ideal site for the school.
Community survey responses indicate a strong belief that our school is a safe and secure place to learn, and that students' needs are effectively met. There is an expectation that all students will be academically successful and strive for excellence. A positive feeling of family and community around the school supports the school's high expectation.