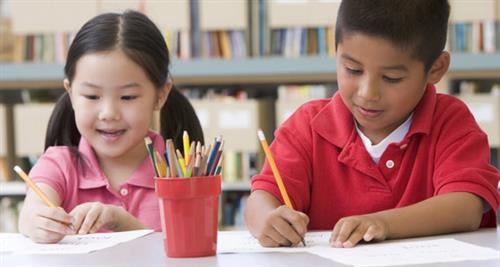 View California Common Core ELA Standards
The English Language Arts standards include listening, speaking, reading, and writing. Listening and reading are "decoding", and speaking and writing are "encoding." The purposeful interaction of these skills creates literacy -- being able to understand and communicate both orally and in writing. The foundational skills in the standards contain sub-skills that are required for literacy and should be taught concurrently with the listening, speaking, reading, and writing standards in each grade.
Our newly adopted ELA instructional materials, Benchmark Advance, use a balanced literacy approach in which students listen, speak, read, and write daily. Coupled with SIPPS in grades K-3, students will experience rigorous and well-rounded instruction in ELA, including decoding/encoding, fluency, and comprehension.
DISTRICT ADOPTED MATERIALS