GIFTED AND TALENTED EDUCATION (G.A.T.E.)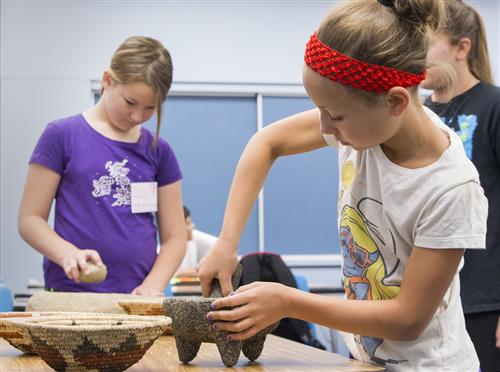 Rincon Valley's Gifted and Talented Educational services are both Five-Star award-winning and unique in design. Appropriate academic and social/emotional challenges and critical thinking opportunities are provided for all students exhibiting gifted characteristics in grades K-8. A GATE Mini-Camp focusing on Maker activities and team building is held three times a year for formally identified students in grades 3-8.
Students begin the identification process in second grade through a case study model which includes the Raven Progressive Matrices, STAR Reading score, District Math Common Assessments, and parent and teacher evaluations. The District GATE Identification Committee analyzes this information in the spring to identify students for the following year.
While formal identification does not occur until the beginning of 3rd grade, professional development for teachers at all grade levels (K-8) in GATE instructional strategies and curriculum ensures that classroom instruction is differentiated and challenging for all students. Not only do teachers in all grades K-8 receive mandatory training and observation time in their first two years of teaching, but they have the opportunity to work toward District Differentiation Certification. RVUSD also supports all teachers in attending conferences and seminars on differentiated instruction.
In addition to differentiated instruction in the classroom, GATE also provides and supports opportunities such as Abraca-jazz, Honor Choir, and Odyssey of the Mind.