ENGLISH LANGUAGE DEVELOPMENT (ELD)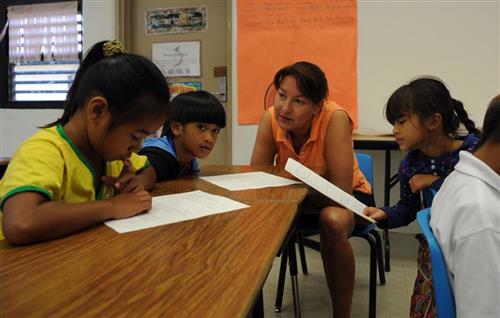 The goal of RVUSD is for all English learners to develop proficiency in both English and the California State Standards. EL students receive classroom instruction from teachers qualified to work with English learners. Lessons are presented using strategies specifically designed to accommodate various levels of English language development and to give all students the support needed to access the core curriculum. EL instructional assistants further aid English learners with language acquisition and provide the language support needed for understanding key lessons.
Students initially qualify as English Learners through the results of the ELPAC (English Language Assessment of Proficiency for California). Qualified students then take the test annually to determine their academic and language acquisition levels. The results of the ELPAC are used in combination with the SBAC, District Common Assessments, and report cards to determine whether a student is making progress toward re-designation as a fluent English proficient learner. This is a formal process involving input from parents and the classroom teacher, as well as the EL assistant, Support Coordinator, and Principal.